Jacob Brunsberg
President, Chief Executive Officer, and Director
Jacob Brunsberg joined Sigma Additive Solutions as Senior Vice President in 2021, responsible for leading Sigma's strategic relationships, product management and marketing programs. In April 2022, Mr. Brunsberg was appointed as President and Chief Executive Officer and Director. 

From 2019 to 2021, Mr. Brunsberg was a P&L leader for General Electric's Binder Jet Technology unit, with responsibility for strategy, development, commercialization, and overall business performance. He previously served as Sr. Managing Director of the Central Region, tasked with helping establish the US sales infrastructure for post-acquisition integration of several additive manufacturing technology companies including Concept Laser, Arcam and GEonX into the newly formed GE Additive business entity.
Prior to GE, Brunsberg worked for the American Roller Company in sales leadership and product marketing positions, responsible for the development and oversight of growth strategies, focused on advanced welding, cladding, thermal spray, and powder metallurgy technologies across a number of industrial markets. Mr. Brunsberg holds a Bachelor of Science degree in Material Science and Engineering from the University of Wisconsin-Madison.
Read Brunsberg's interview with Digital Print.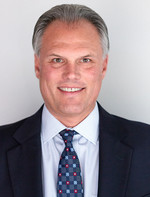 Frank D. Orzechowski
Chief Financial Officer and Secretary
Frank D. Orzechowski was appointed Chief Financial Officer, Treasurer and Corporate Secretary on July 1, 2019. From September 2013 through June 2019, Mr. Orzechowski served as the Chief Financial Officer of StormHarbour Partners LP, an independent global markets and financial advisory firm. Prior to that, Mr. Orzechowski held a variety of senior executive positions, primarily in the financial services industry. Mr. Orzechowski began his career at Coopers & Lybrand, and is a Certified Public Accountant. Mr. Orzechowski holds a Bachelor of Science degree in Business Administration with a major in Accounting from Georgetown University.
Ronald Fisher
Vice President of Business Development
Ronald Fisher was appointed as Vice President of Business Development of Sigma on August 10, 2015, and leads the PrintRite3D® Operating Division. Mr. Fisher is a Mechanical Engineer with hands on experience in quality, manufacturing, and product development. He has an MBA and has distinguished himself as a lead sales and marketing officer as well as a Chief Operating Officer. He was a Program Manager at Swagelok from 1988-2004, and Vice President and General Manager, Aftermarket and Geometry Systems, at Micropoise Measurement Systems from 2004 until 2013, and a Partner and COO of Laszeray Technology, LLC from 2013 until 2014. Mr. Fisher holds a Bachelor's Degree in Mechanical Engineering Technology from the University of Akron as well as an MBA from Kent State University.